Preferred Supplier
Office Max is the Institutes' preferred Master Agreement and Rensselaer's Marketplace enabled supplier of office products effective November 1, 2011. Office Max, a leading distributor of office related products, provides best-in-class pricing along with dedicated sales and customer support staff that are committed to exceeding the Institutes' unique service and product requirements.
Contract Information
The Office Max five year contract is a competitively bid contract awarded in collaboration with the Educational and Institutional Cooperative Service (E&I), a national purchasing cooperative that serves over 2,300 member colleges and universities across the country.
Office Max and the E&I Program offer the ability to;
Leverage cooperative purchasing power
Significantly lower Operational costs
Lower Purchasing costs
Manage customized list of preferred items and forecast savings year after year
***OfficeMax has provided a website to view Rensselaer's contract items and pricing. Please utilize the browser only logon to search for Rensselaer's core contract items if you are a non OSCAR user:
Ordering Site:
www.officemaxsolutions.com
Username: rpibrowse
Password: catalog1
Contract Term: 11/1/2011-12/31/2016
Rensselaer Account Number: 398479
Products:
The OfficeMax contract offers 700 preferred items in addition to over 12,000 products available in OfficeMax's full line catalog. The Preferred items are set up based on Rensselaer's historical usage. Item pricing has been discounted and provides deeper savings with more variety.
Employee Customer Perks: The OfficeMax discount program gives employees everyday savings at any retail location.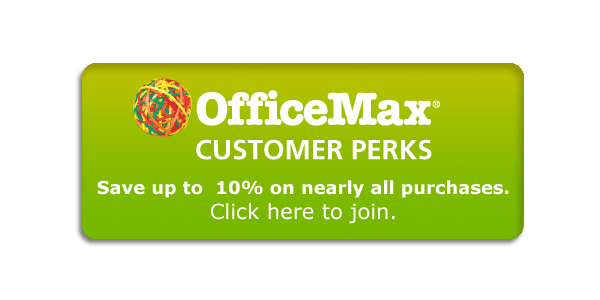 Toner Cartridge Recycling: Toner cartridge recycling will be provided to the Participating Member at no additional cost with shipping included.
Invoicing: Invoices will be provided by OfficeMax via email to the bill to address. Departments are eligible to take advantage of the Prompt Payment Discount applicable. Daily Billing Payment Terms are 2%, 10, net 30. Take advantage of this opportunity to further reduce savings.
Desktop Delivery: 24 to 48 hour delivery
Ordering Information: OfficeMax catalog product requirements must be processed via the Office Max online ordering site enabled in the Rensselaer Marketplace.
Office Max non-catalog item inquiries are to be directed to the Office Max Business Development Manager for product information, pricing and quotes prior to entering in a requisition into Oscar.
Questions regarding specific ;products, pricing or ordering information can be directed to the Office Max Dedicated Aqua Customer Support Team listed below.
***To order custom stamps, badges or wall signs - Please fill out the Custom Order Form . Please attach the completed form to your Non-Catalog Requisition in OSCAR.
Return Policy (link opens in new window)
No minimum order amount.
Office Max Contact Information




Sheri Huff
Business Relationship Manager
518.222.6923 (cell),
866-583-8581 (fax)

Customer Service (Office Supplies)
Aqua Team
888-264-7388 ( phone)
888-847-5009(fax)
customersupport@officemax.com

OfficeMax Contact Information by area:
Office Supplies: Sheri Huff: 518-222-6923
Interiors & Furniture: Dave Lyon: 203-952-1665
Print & Document Services: Lorien Chambrovich: 203-982-8138
Facility Products & Services: Brian Cassidy: 908-210-4410
Technology: Bill Ginty: 207-332-1458


Rensselaer Contact Information

Sourcing Manager

Kim Ragosta
(518) 276-3265